Domingo, 20 de Julho de 2008
Mais novidades sobre a 4 temporada
So massive Sona escape happens? What is the first scene of 4.01 "Scylla"? Please, just write a character name and place.
Sort of....I don't want to give it all away so you will have to watch to find out what happens in Sona. As for the first scene....Michael Scofield...Hotel room...Los Angeles.....and he is alone.

Is it a coincidence that Michael and Lincoln have the same clothes in the promo, like on the last episode? Is this scene part from a flashback?
I'm actually not sure...I would say most likely its a coincidence....perhaps that is their favorite thing to wear.

There is this new Spoiler about Gretchen hiding out at her sister Rita's place..and she has a little daughter who thinks that Rita ist her mother. Are we going to get to know more about this story...and maybe the father?
You will get a little bit about it...no word on the father though

Does Whistler or Padman know (or anybody else except Gretchen) know about Rita and the daughter?
Whistler might have...I don't think Padman does....that is my opinion though.

Is Gretchen hiding from the Company (maybe because of Sara) or is she hiding from Linc and Mike...or are there other reason?Maybe she wants to leave the Company but she doesn't want to help the brothers?
Your first choice is the better one

Are we going to get information about Gretchen an her past...how she joined the Company and why?
I'm not sure at this point

Will the Company or maybe the brothers try to use Gretchens daughter as a hostage to threaten her ?
the company might do that if they found out she had a daughter...but with lincoln and mahone as parents, they wouldn't use the child as leverage...even though gretchen used lj against linc and michael

What about the "tomfoolery" they get up to at a horse race? Will the child be injured or maybe worse because of the quarrel the sisters ( Rita & Gretchen ) have with each other ? Gets the Company the chance to put its hands on Gretchens daughter?
the race track scenes and the child scenes have nothing to do with one another..they are separate parts of the story.

Is there a plan that maybe Michael and Linc are gooing to help Gretchen so save or maybe only protect her daughter in exchange for a maybe "special" favour? Maybe some help or information Michael and Linc need to destroy the Company?
so far michael and lincoln do not know about the child...as for the brothers helping gretchen.....for now that seems unlikely
credito/credit to : spoilertv
 
tags:
4 temporada
,
episódios
,
gretchen
,
lincoln
,
michael
,
pad man
,
prison break
,
prisão sona
,
rita
,
sara tancredi
,
scylla
,
whistler
Sexta-feira, 20 de Junho de 2008
Mais novos  spoilers da 4 temporada de prison break :
Scofield1990:Mahone will meet from family in season four?
the_man: Mahones family will be mentioned/possibly shown in Season 4.

napoleonattila: The_Man what about McGrady? will The Company be after him or will he appear at all?
the_man: I'm pretty sure his story is finished.
1. In the FOX recap of episode 13 we can read than Mahone joined company for money. Is that true, will we see that in season 4? Alex is working as PadMan driver?
Mahone has his reasons for working with The Company...which you will find out in the first episode and no he is not Padmans driver.
2. At the end of season 2 we have seen PadMan in some military facility on Long Island. Is that important?
I do not know..it may come back at some point.
3. Why Bellick is joining white forces to fight against company? Though, he has got nothing to offer and he didn't suffer because of company
Well because of everything The Company did...led to the escape which led to Bellick losing his job and winding up stuck in Sona...so it would be fair to say that he has some grudge against them....also maybe he feels bad for the brothers and wants to help.

credito/credit to : SpoilerTV
Domingo, 15 de Junho de 2008
A personagem Pad Man pode-se definir como um homem misterioso que e comparado com a personagem Jacob na serie Lost porque é  uma pessoa misteriosa, e em que não sabemos praticamente nada.
E tanto o mistério que rodeia este personagem que nem se sabe sequer o seu nome.
Na verdade, fãsderam 1 apelido a este personagem que é  usado para se referir a ele,Pad Man devido ao modo como ele usa para comunicar através de notas escritas à mão.

Pode-se dizer que ele é o "chefe" da empresa poix já se viu vagamente a dar ordens a Bill Kim e Susan B ;  e dirige um laboratório onde observa Michael Scofield.
Ele vai aparecer nos primeiros episódios da 4ª temporada 1 - "Scylla", 2 "Breaking and Entering" e 3 "Shut Down".
credito/credit to : PrisonBreakk
Sexta-feira, 13 de Junho de 2008
A personagem pad man irá aparecer no episódio 3 k se chama : Shut Down e eventualmente se irá descobrir qual é o seu nome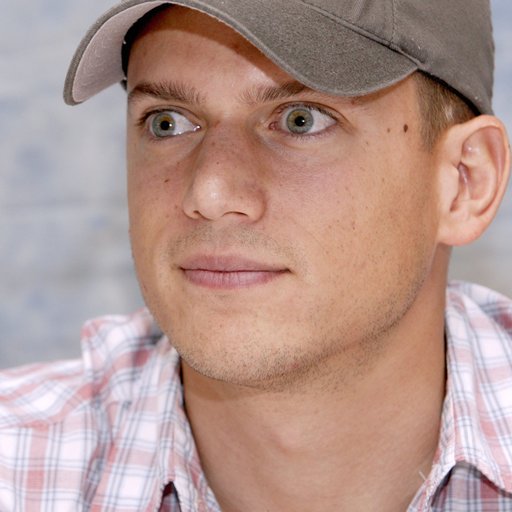 credito/credit to : The Man
Quarta-feira, 11 de Junho de 2008
Mais sobre a 4 temporada de prison break.
De acordo com no 1 e 2 episódio da 4 temporada mais propriamente os episódios Scylla
e  Breaking and Entering  vai estar presente uma personagem chamada Pad Man .
credito/credit to : The Man